Creating a Beautiful Stone Fireplace Surround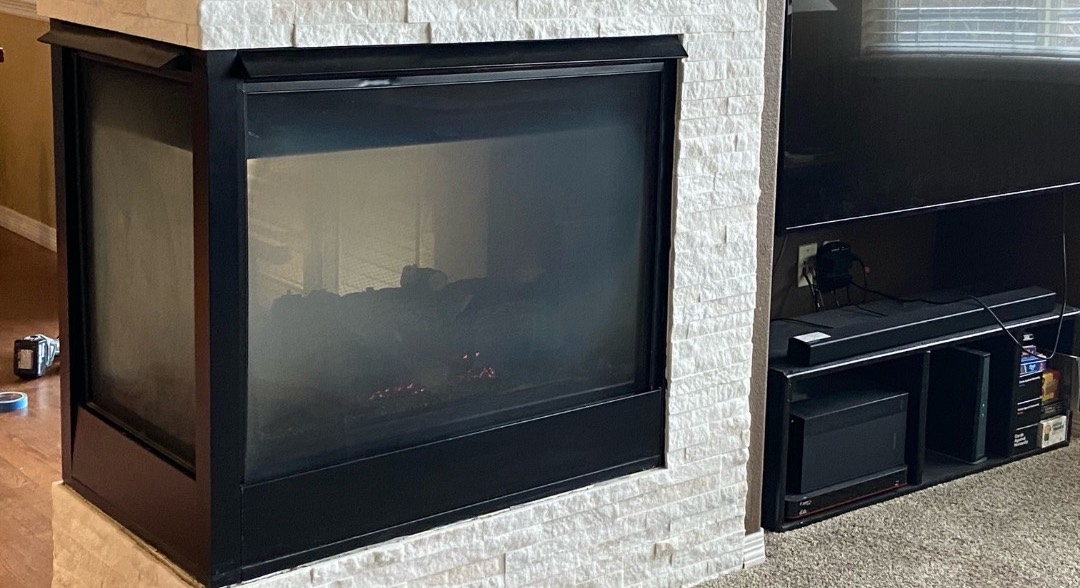 There is nothing more relaxing and inviting than a warm fireplace in the cold winter months. In many homes, fireplaces are a natural gathering place, and are considered the true heart of your home. However, because your fireplace is probably original to when your home was first built, that often means the design is also dated and doesn't match the look and feel of the rest of your space. Or in newer homes, it can lack charm and originality to create a true focal point.
The good news is, there are endless ways to update and you can do it on a budget too! We can help you upgrade your existing fireplace with a new stone surround, mantle, hearth and more. We do a lot of fireplace upgrades with stone, and they really do make an amazing impact on the entire space!

Take a peek at these gorgeous fireplace surrounds for inspiration! Some have incorporated feature walls with stone slabs, others have used stacked tile or stone countertops, hearth and mantles.
Reach out to us here for an initial consultation
Here are some ideas to upgrade your fireplace with stone:
Install a Stone Fireplace Surround: This will offer the most dramatic upgrade and transform the entire look of your entire space. Stone Slabs are a great solution, but we can also use porcelain tiles, or stacked stone to provide a custom look that compliments the style of your home.

Upgrade to a Stone Mantle: If you don't want to upgrade the entire surround, adding a new stone mantle and matching hearth can still make a big impact on your space. You can choose from a variety of materials such as wood, stone, or metal, and can customize the design to suit your personal style.

Feature Walls: Extend the stone from your surround to the another wall in the space or behind adjacent builtins to carry the theme throughout and add drama and luxury.
Additional Fireplace Upgrades to Consider
Upgrade to a gas or electric fireplace: Gas or electric fireplaces are a wonderful way to upgrade for your home. It's hard to beat the convenience of flipping a switch to turn on your fire and they are also much safer than traditional wood-burning.

Fireplace inserts: In addition to upgrading from wood-burning, we see fireplace inserts used to add a fireplace to a room or replacing a non-working fireplace. These inserts are more energy-efficient and convenient.

Lighting: Consider adding backlighting or under cabinet lights to adjacent built-ins or cabinets. They can also be used above or around the fireplace to enhance the ambiance and bring out the new stone features in your space.
We'd love to work on your custom stone fireplace. Reach out to us to learn more!